All About Our Toddler Program
Unique care plans for Toddlers


Personalized and tailored to your child`s needs at Dreamers Child Care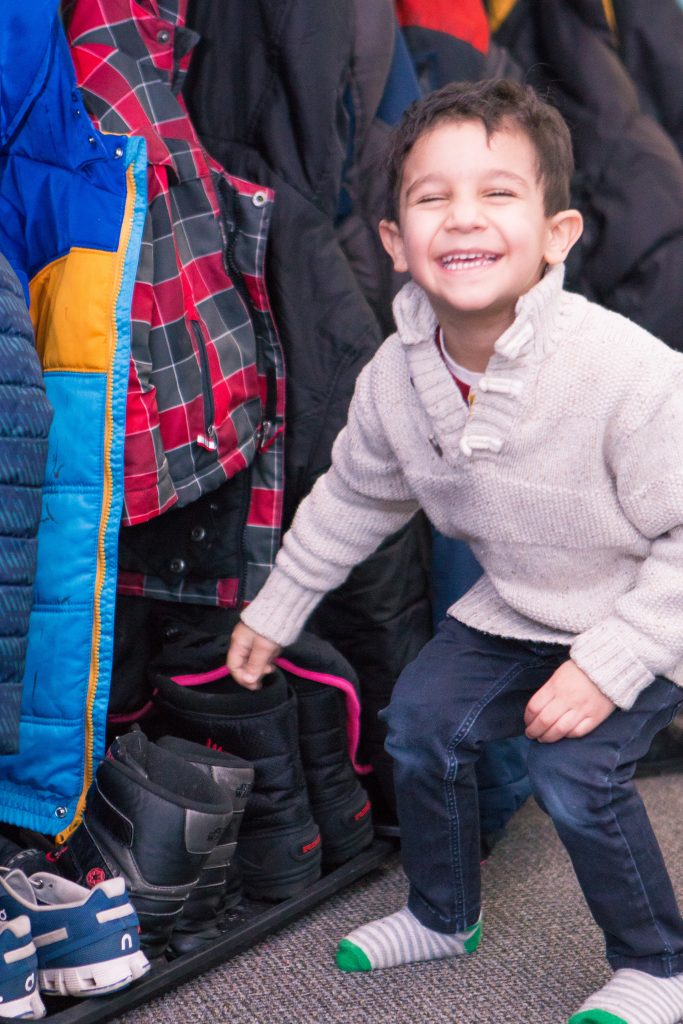 Welcome to Dreamers Child Care's Toddler Program, providing exceptional care services to toddlers in the Fridley, Minneapolis, Brooklyn Park, Blaine, Brooklyn Center, Columbia Heights, MN and surrounding areas. Our toddler program offers a safe, nurturing, and stimulating environment where your little ones can learn, explore, and develop their unique interests and abilities.
Check out our Toddler Curriculum

NEW
At Dreamers Child Care, we understand that choosing the right child care services for your toddler can be a daunting task. That's why we strive to make the process as easy and stress-free as possible. Located in Fridley, MN and serving the Minneapolis, MN area, we are committed to creating a multicultural environment that celebrates diversity and encourages children to learn and grow together. We believe that every child is unique and deserves to be treated with love, respect, and kindness.
Safe and nurturing environment for toddlers to grow and thrive
Experienced and certified toddler care professionals dedicated to your child's well-being
Convenient location in Fridley, MN with easy access to surrounding areas
Affordable pricing and payment plans available
Holistic approach to toddler care
Get Started Today

LOOKING FOR TODDLER CARE IN MINNEAPOLIS AND TWIN CITIES MN??
Quick Info About Our Toddler Program
Our toddler program provides a warm and welcoming environment where your little ones can feel safe and secure as they continue to develop and explore.
At Dreamers Child Care, we offer flexible pricing options to accommodate your family's needs. Our pricing for infant care services is as follows:
Weekly - 4 or more days: $ 345.00
Part-time Weekly - 3 Days: $ 284.00
Daily : $ 95.00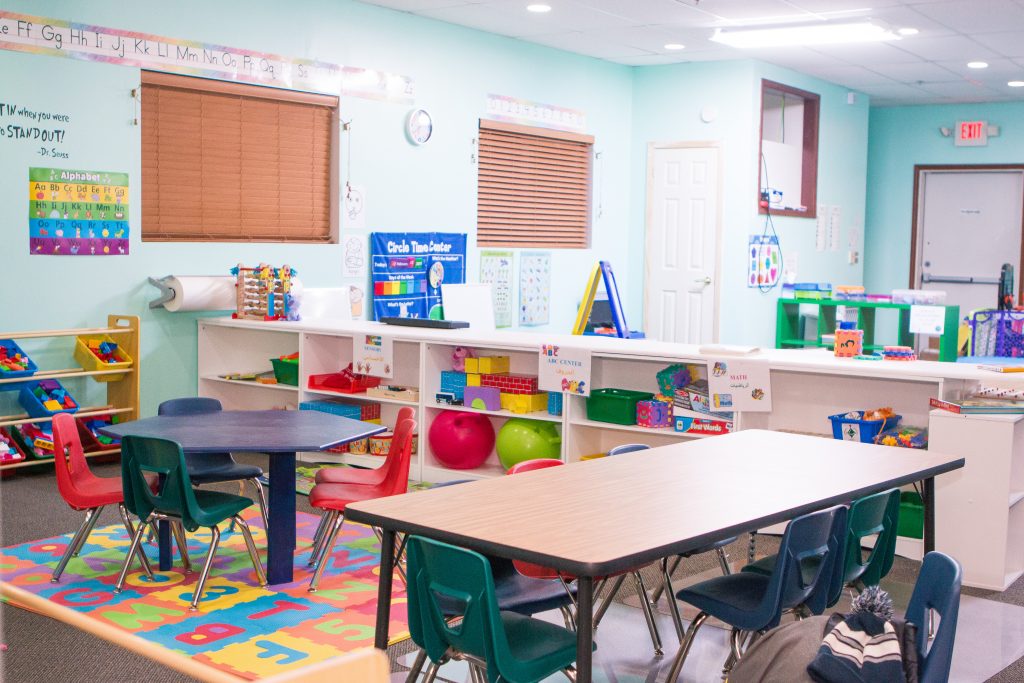 About Toddler Program
A toddler is ready to learn, explore, develop and grow, and our program offers them with the resources and tools necessary to facilitate those needs. Our toddler program is heavily focused on preparing the foundational elements necessary to excel in preschool and beyond. The toddler program places heavy emphasis on reading and writing, as well as language and communication. Toddlers are taught how to hold and use a pencil, how to read and identify letters and words, and the importance of numbers in the world around them. Core values, such as patience, sharing, giving thanks, politeness, respect and cleanliness are also a heavy component of our toddler program.
In our toddler program, our children are encouraged to explore their environment through individual work as well as engaging in group activities with their friends. The toddler group also stresses the importance of guided free-play, allowing the children to individually focus on the framework that they themselves seek improvement in with the guided assistance of our toddler team.
Schedule a Tour
Specific Interest Areas for Toddler Program?
To achieve the best developmental goals for our toddlers, we focus on several different interest areas to keep our toddlers stimulated, learning and developing to their fullest potential. The specific interest areas that we focus on for toddlers are:
Painting and Coloring
Age appropriate crafting
Creating theme-driven art
Practicing how to hold a pencil and paint brush
Learning numbers + Letters through art
Pushing/Pulling rollers
Playing with large blocks
Walking, Jumping practice
Large motor activities and sports
Playing and exploring with different shapes and sizes
Age appropriate puzzles
Developing dexterity and strength in their little hands
Interactive books with different textures
Identical toys but with different material, texture and feel
Introduction to the different colors
Water and sand activities
Teachers are consistently talking to the young toddlers
Age-appropriate books and flash cards
Asking questions and requesting answers, even if non-verbal
Introduction of other languages into the environment
Continue to implement basic sign language
Learning what works and what doesn't work
Problem solving and learning patterns
Hand-eye coordination
Developing practical life and social skills
Fostering independence and self-esteem
Learning practical skills that can translate into several categories
About our Toddler Team
Our toddler program is lead by a team of experienced, passionate and loving early child care professionals who's only priority is seeing your child grow and develop in a safe, nurturing and immersive environment. All of our teachers meet the Minnesota DHS requirements for the positions they fulfill, and they are all continuing to develop through various monthly required trainings and classes.

Toddlers are constantly wanting to explore and discover, and we ensure that they always have the proper supervision so that the exploring never stops. Minimum staffing protocol requires one (1) staff member per seven (7) toddlers, but we know that at seven toddlers the learning possibilities may be limited. Our toddler classroom typically sees another team member joining their classroom when the number of toddlers increases past four (4), and we always have additional floating aides and assistants throughout the center ready for immediate support.

The toddler team is comprised of teachers, assistants and aides who work together to achieve the developmental goals your child is set to reach. Duties are harmoniously split between the team to ensure a productive, efficient and vibrant environment throughout the day.

Read Our Reviews
About My Toddler's Daily Routine
In our toddler program, a set routine becomes common practice for the children. The toddlers can expect and become accustomed to a set routine every day, beginning with breakfast, morning circle time, various activities and guided free-play time, set times for lunch and napping, and so on.

Guided free play is an integral part of our toddlers' day, so a decent portion of their daily routine is built upon different concepts and themes introduced to them in a guided free play manner. The toddler daily routine includes components derived from the several aforementioned interest areas, and while the specific material may change season to season and theme to theme, the set, routine time for each component remains fairly unchanged throughout the year. Specific daily routines and lesson plans for each program are provided to you by your child's teachers.

Enroll Today
What Will My Toddler be doing at Dreamers Toddler Care?
Toddlers are ready to explore and discover, so we do our best to ensure that there is an endless amount of exploring that they can do. Throughout the day, your toddler will be immersed in various activities, arts and crafts and guided free-play focused on numerous, specific frameworks such as:

Language and Literacy development
Cognition
Social and Emotional development
Physical Development

Toddlerhood is also a crucial time to learn and emphasize the importance of several principles and virtues. Throughout the day, such principles and virtues like patience, sharing, caring, respect, cleanliness and thankfulness are taught directly through practical life activities and presented indirectly during guided free-play and conflict resolution.

While your toddler's friends may be at or around the same developmental stage as your toddler, the toddler team sets individual goals and milestones for each toddler depending on where they are today and what they can achieve. Your toddler's teachers will follow up with you on a regular basis to ensure that these goals aren't only met, but exceeded. Frequent assessments are completed from the toddler level through to the last day of preschool, and bi-annual conferences are held to discuss progress at least twice a year.